It's Time to Chill Out
Remember walking the beach in Bora Bora, watching the sunset – or having coffee in that romantic café in Rome, or perhaps it was Paris? Oh, the days before children
We all remember what it was like being young, and while some things haven't changed as to what kids want in a vacation (a big pool, lots of ice cream, cool activities that fit their interests), there are now more incredible family travel experiences available than ever before. From all-inclusive resorts and family-friendly cruises to escorted tours and do-it-yourself independent tours, there's a trip perfect for everyone in your brood. To help get you on your way, here are some helpful tips to make to make your vacation planning a bit easier.
Perfect for nearly all ages, both ocean cruises and all-inclusive family resorts throughout the Caribbean and Mexico include everything for one price – accommodations, meals, most activities and excursions. If you happen to have older children, you should also consider one of the many independent and escorted tour itineraries that are certain to capture their imaginations and make you their vacation hero. Europe is especially ideal and many countries like Italy, Greece, and Spain are culturally very family-oriented. Above all else, seek out destinations, attractions, and activities that appeal to everyone.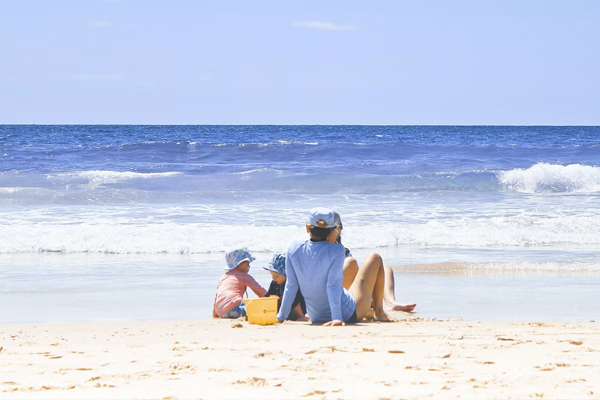 When it comes to researching and planning, be sure to get everyone involved. Involvement is a great way to emphasize personal responsibility and build self-esteem in young travelers. This can be especially helpful should you experience any disruptions while away.
If your trip does move in an unexpected direction, keep calm and be flexible. Kids take their lead from you. If you are visibly upset and stressing out, they will meltdown and add more to your stress. When Murphy's Law rears its ugly head, be prepared with a Plan B and even a Plan C. Or better yet, plan your next family getaway with an experienced travel advisor who can help you find the ideal vacation and be there for you should you need them anytime during your trip.
Remember, you work hard all year long and the kids are busy with school, sports, and friends, so don't leave your valuable vacation time to chance. Plan ahead and protect your investment by using an experience travel advisor.
See you at the airport soon!