9D/7N Tokyo and Enchanting Tohoku
About Japan

Tokyo - Aomori - Hakodate - Tokyo
experience a ride on Japan latest Hokkaido Shinkansen
bullet train debuted 26 March 2016 from
Shin Aomori to Hakodate passing under the longest
undersea rail tunnel in the world,The Seikan Tunnel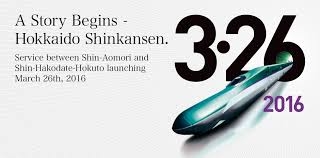 Day 1
Depart Canada to Narita, Tokyo
---
Day 2 Narita Airport - Tokyo (-/-/D)
Upon arrival at Narita, take the Airport Limousine Bus shuttle to the hotel

Hotel: Keio Plaza hotel or similar (2nights)
---
Day 3 Tokyo / Sushi Making (B/L/D)
Breakfast at hotel
Morning, experience Sushi Making & lunch at Tsukiji Cooking

Afternoon, visit Asakusa, Imperial Palace, Meiji Shrine.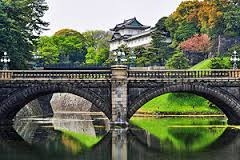 Evening, transfer back to hotel and free at leisure for own activities
Dinner at local restaurant
---
Day 4 Tokyo - Hakodate by Shinkansen Bullet Train
(B/Bento Lunch/-)
Breakfast at hotel
Morning, transfer to Tokyo Station and board Shinkansen Hayabusa to Hakodate

Bento box lunch in the train.
Upon arrival at Shin-Aomori, visit NEBUTA-NO-IE, Warasse is
- home for the Nebuta Festival and its colourful Giant floats.
- a cultural and tourism facility and is dedicated to all aspects of the Nebuta festival.
Evening,transfer to Hirosaki, located in southwest Aomori
Prefecture is a castle town that has always played a major role in
politics and economic.
Check-in Hotel and free at leisure for the rest of the evening
Hotel : Hotel Naqua City, Hirosaki or similar (2nights)
---
Day 5 Hirosaki (B/L/-)
Breakfast at hotel
Morning, Transfer from hotel to Anmon Fall, one of the
must-see spots in Shirakami-Sanchi, a UNESCO World
Heritage Site. It is a collective name for three waterfalls
upstream of Meya Valley. The first fall drops 42m, the
second drops 37 m, and the third drops 26m

After lunch, transfer to Lake Juni - located in Fukaura in
southwestern Aomori prefecture, although "juni" means
twelve,there are 33 lakes and ponds,and they make up one
of the most scenic spots in Aomori. One of the lake, known
as "Aoike"(the Blue Pond) is so clear and you can see the
dead beech trees at the bottom of the lake.
Evening, return back to Hirosaki and free at leisure.
Hotel: Hotel Naqua City,Hirosake or similar
---
Day 6 Hirosaki - Oirase (B/L/D)
Breakfast at hotel
Today, visit Hirosaki Castle, a symbol of the Hirosaki city
and is the only remaining castle tower build in Edo period.
It is famous for its cherry blossoms with over 2600 trees,
the largest scale in Japan.Continue to visit Lake Towada
is Japan's third largest and third deepest lake and
known for the clarity of its water.
After lunch,transfer to Oirase Gorge in Aomori Prefecture
can claim to be one of the most beautiful river valley. It is
a must-see if you are in Aomori Prefecture for any length
of time.
Check-in hotel.(check-in early so that you can explore the hotel
facilities and activities in the ryokan)
In the ryokan, you can experience * Indoor and outdoor hot spring baths.
Dinner in hotel
Hotel : Hoshino Resort Oirase Keiryu Hotel or similar (1 night)
---
Day 7 Oirase - Mt Hakkoda - Hakodate (B/L/D)
After breakfast, transfer to Mt Hakkoda and enjoy the Mt. Hakkoda Ropeway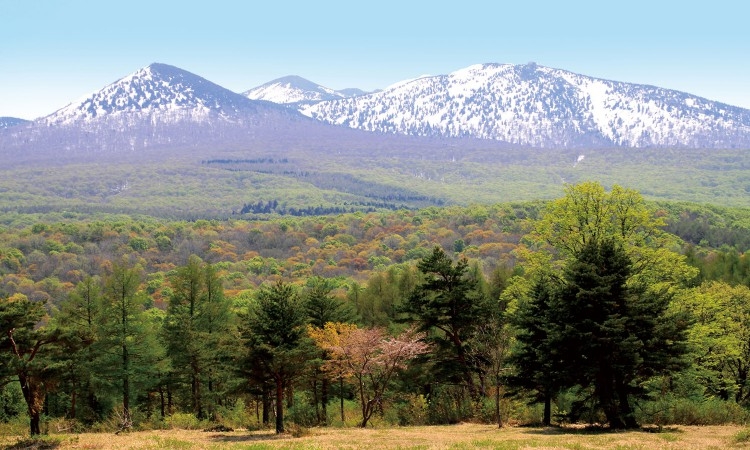 Lunch at local restaurant
Transfer to Shin Aomori station and take Hokkaido Shinkansen to Hakodate

Night view from Mt.Hakodate and dinner
Hotel: Loisir Hakodate Hotel or similar (2 Nights)
---
Day 8 Hakodate (B/L/-)
Breakfast at hotel.
Start your morning with visit to Hakodate Morning Market and Hakodate City Tour.

After lunch, proceed to Onuma National Park - designated as a
"quasi national park" and located only twenty kilometers north of
Hakodate, Onuma Park is known for its picturesque, island dotted
lakes and majestic dormant volcano, Mount Komagatake.
Cycling or walking around Ounma National Park.
Evening, Transfer to hotel
Hotel:Loisir Hakodate Hotel or similar
---
Day 9 Hakodate Airport - Tokyo - Home (B/-/-)
Breakfast at hotel
Transfer to Hakodate Airport for your flight to Tokyo and back home.
~~~~~~~~ Have an enjoyable trip!!! ~~~~~~~~~
For further details, please email or call us
780-428-8484 OR email:info@jollytimetravel.com